TOP CNC TURNING SERVICE SUPPLIER
We don´t just machine cnc turning parts,We develop the process to ensure both quality and repeatability for every part that we deliver
ISO 9001:2015 Certified. CNC 5-axis screw machining up to 32MM and Swiss machining services up 1-1/2″ are available. Bar stock rounds, hexagons, rectangles, rods and square material forms are handled. Screw machining can be done in capacities from 1/32 in. to 1-1/2 in. Prototypes through high-volume production runs, blanket orders, cyclical production or one-offs.
Multi-axis machining enables simultaneous operations which significantly reduce cycle times (i.e. front, back, & cross working in a single operation).
Swiss turning capabilities are ideal for maintaining tight tolerances on complex shafts, bone screws, pins, rods, mandrels, medical fasteners, flanges, fittings, studs, bushings, housings,connector components, sockets & contacts and precision tubing.
About Swiss Machining Shop In China
As a leading manufacturer of CNC Turning for a number of industries, our mission is to offer effective solutions that are perfectly tailored to individual needs tailor made CNC turning and swiss machining solutions that reduce costs and increase profitability for you!
PTJ Prototype has more than decades of experience in CNC manufacturing services in China and can offer one-stop swiss machining service (Swiss machining,auto lathe machining and precision turning) for our OEM customers. All processes are carried out through hundreds of advanced CNC Machining machines, lathes, and other manufacturing facilities, ranging . PTJ Prototype CNC Machining Center not only has advanced equipment but also have a professional team of experienced engineers, operators and inspectors to make the customer's design come true.
Since 2007 we've been the go-to machining services partner for companies in wide variety of industries inclouding:aerospace,medical,automotive,machinery,semi-conductor,scientific test and instrument and many others.
Our certified quality management system meets the highest standards in the precision parts industries.With our quality process we support a wide range of industries demanding the highest degree of quality and repeatable accracy
30,000 square feet equipped with state of the art machining equipment.With a single purchase order we'll hangle your projects from raw material to finished product.Whether you need anodizing,heat treatment,painting,plating or laser etching we'll ensure your parts finishing work is done correctly,and properly certified.


why choose our cnc turning service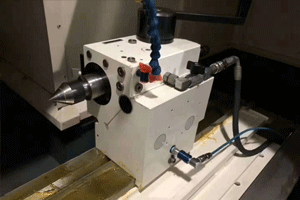 Powerful Machines
Powerful MachinesOver 50+, 5 axis Swiss Turn machines and 40 SetLongitudinal lathes including the most advanced technology out of Switzerland, scheduled 3 shifts a day.​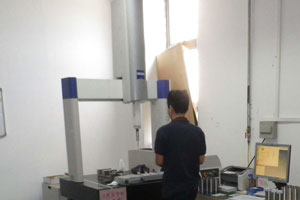 Quality Control
More Accurate and more productive than conventional techniques,our in-house CMM scanning technology gives us the ability to accurately measure even the most complex geometries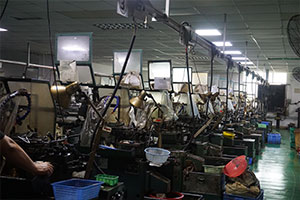 Fast Turning
24/7Precision metal CNC turning services. 5-axis turning, parting/cutting, straight turning, contour turning, form turning, taper turning, facing, internal/external threading, drilling and boring services.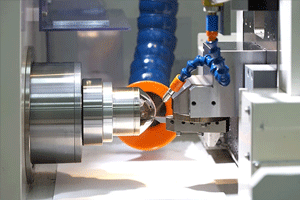 Machining Capabilities
PTJ Prototype is experienced in machining various metals and plastics,allowing customers the freedom to specify components in hundreds of different materials.
View Our Swiss Turning Video
5000 square meters factory area, more than 100 employees, strength factory,PTJ Prototype offers cnc turning services on a "per-project" basis, for R&D prototype and production jobs.
With our state of the art machines and subject matter experts, we take care of all of your swiss turning needs, from prototypes, precision silicone transfer/ compression molds , tooling & complete fixtures.