Machining Services We Offer
Micromachining Small Parts
Precision Swiss CNC Machining
Screw Machined Products
Custom Machining For 5 Axis
Swiss Turning With Milling
Secondary Operations
Value Added Processes
Connector Components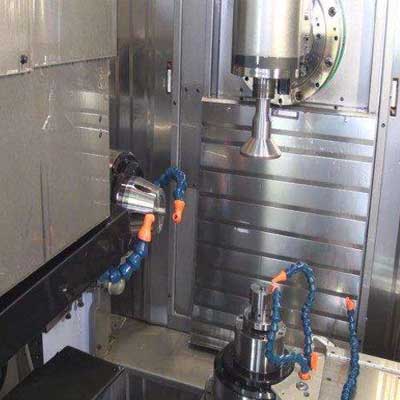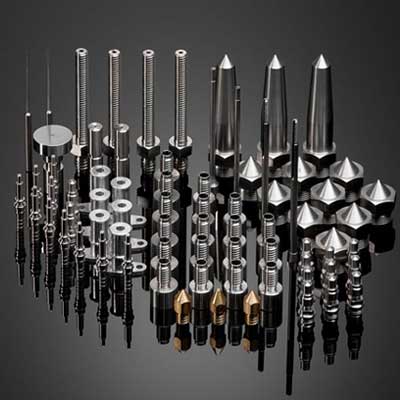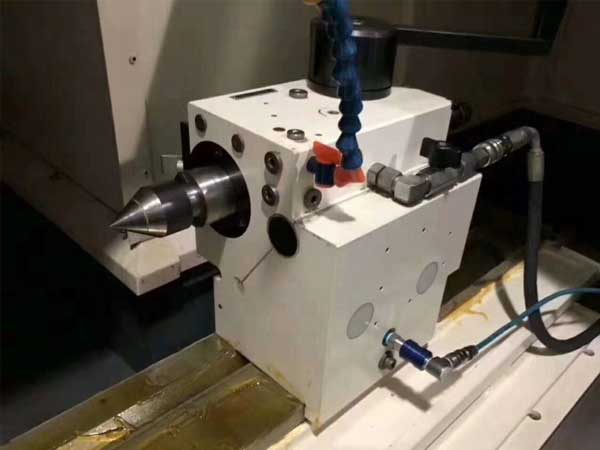 Swiss Machining, also know as Swiss Turning, Swiss Automatic Machining, or simply "Swiss," is a subset of machining, using a specialized lathe.The key to Swiss-style turning is replacing the tailstock with a collet, and adding a bar feeder.
The bar feeder supplies spinning round bar through the collet. The also spinning chuck grabs the material and pulls it out the desired length. The collet clamps and holds the material while it is being machined. When the part is complete, it is cut off, and the bar feeder advances fresh material. Rendering the process continuous in this way lowers cycle times.Swiss-style turning offers a vast variety of options that permit very complex shapes to be machined. Many of these involve stopping the spindle and applying powered tooling that approaches the material from various angles (axes).
The difference between Swiss Lathes and Ordinary Lathes
Swiss-type lathe, it is a high-speed, high-precision, high-automatic machine tool. Using Swiss-type lathes can process parts with a roundness of 0.0002 in only one process, which is difficult to achieve with other types of machine tools.
Unlike traditional lathe parts where the tool movement is fixed, the Swiss-type lathe allows parts to move in the Z-axis direction while the tool is fixed.
Swiss type machines have milling and drilling capabilities
The machine's Y axis provides complete milling capabilities
Many Swiss-type lathes are equipped with drilling and boring tools on the back tool holder. When the part is clamped on the counter shaft, these tools can be used to drill and boring the part
Swiss-type machine tools can now process parts with diameters up to 1.25″ and speeds up to 12,000 RPM.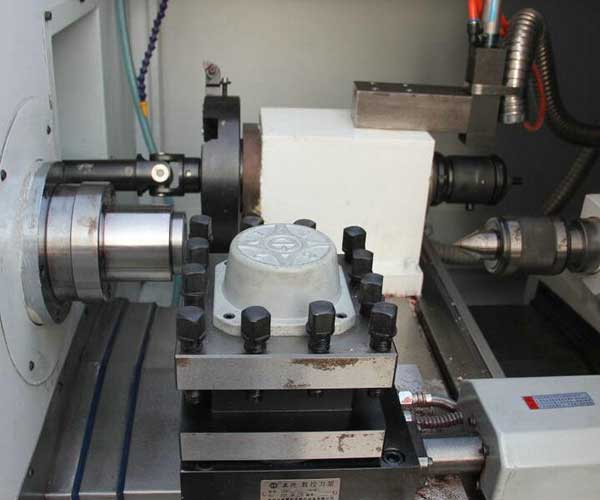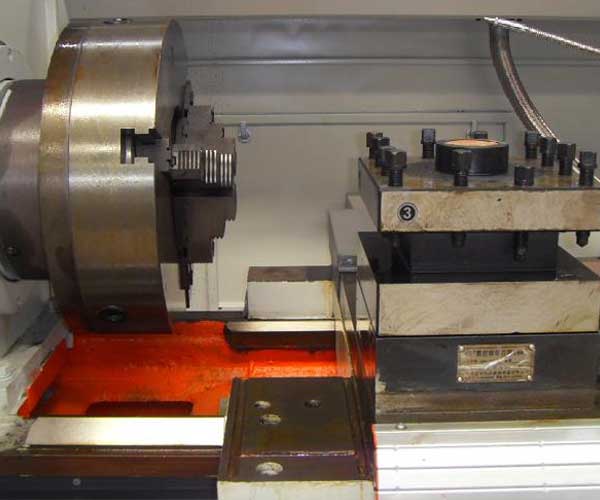 Swiss Screw Machining Process
When additional support is required, the secondary shaft can be moved to a certain position to grasp the front end of the part. The use of rotating tools makes Swiss screw machining also capable of milling and drilling.
The Y axis of the machine provides complete milling functions, a feature that many CNC lathes have dreamed of, which can greatly reduce machining time. In addition to rotating tools, many Swiss-type Screw machining lathes are equipped with drilling and boring tools on the back tool holder.
When the part is clamped on the secondary shaft, these tools can be used to drill and boring the part to complete the processing of all parts. Although traditional CNC lathes can also process C-axis rotary tools, the unique design of the Swiss-type machine tool makes it more powerful and more accurate.
PTJ Swiss Machining Capabilities
PTJ Prototype Shop added CNC-Swiss type capabilities to its impressive list of manufacturing processes around 10 years ago with the addition of 5-axis CNC Swiss machines that contain live tooling. This gives us a full range of machining processes for the production of precision parts without expensive secondary operations. We are now able to manufacture complex parts with ultra high-speed flexibility.
Our CNC-Swiss machines can produce parts with diameters up to 20mm (3/4″) and lengths up to 155mm (6.00 in). Note: longer lengths are available with a special attachment. This latest technology utilizes multi-axis machines, equipped with live tooling, for milling, cross-drilling and back-working, as it provides maximum flexibility for complete complex parts.Cross drilling, center drilling, C-axis rotation, sub-spindle rotation, automated magazine bar feeds, deep drilling, tapping, threading, milling slotting and broaching can all be accomplished with ease. Typical turn tolerances can be held to +/- .0002".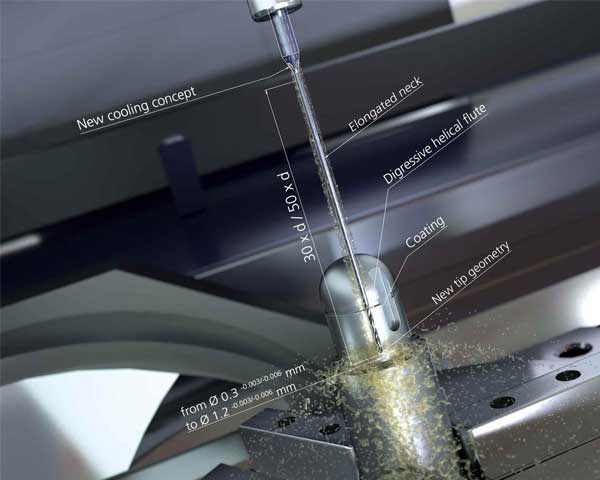 View Our Swiss Machining Case Studies
Swiss machining parts are all around you, they may be important components of your car and also can perform vital functions in your electrical equipment. PTJ Prototype Shop is an accomplished swiss machining supplier that engaged in a broad range of CNC machining applications.
One setup, one machine and one process, means with Swiss machining we can produce your machined part without the need for secondary operations. Need a large quantity of parts machined? Swiss machining services may be the answer. Swiss machining is often ideal for small, complex parts. Examples include: Nuts, bolts, pins, needle valves, rotary valves, fasteners, spacers, and more.